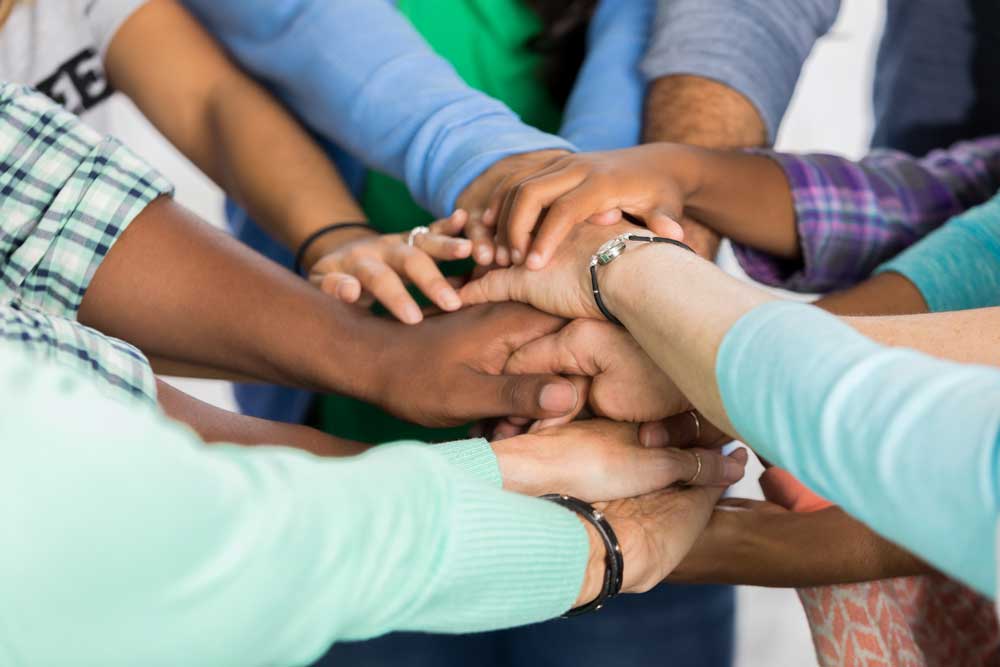 Nonprofit organizations are sometimes very misunderstood. People are afraid to consider nonprofit jobs due to the fact that they are, in fact, nonprofit. However, there is much to know about nonprofit organizations and how they operate. Looking for a nonprofit job is just as easy as a regular job.
1. What actually are nonprofit jobs?
A nonprofit organization is one that has no surplus of money. Instead of maintaining or keeping the surplus and giving it to owners, it turns the money around puts it into the business to further helping people (Source: U.S. News).
A nonprofit job is one that works for these organizations to serve through charity, education, science, or religion (Source: U.S. News). They are basically normal jobs but are just run through a nonprofit organization. You still get paid, have benefits, etc. just like a normal job.
Another type of job is a foundation job. These are more sought after jobs, pay better, and are overall just a better option when working in the nonprofit sector if you are able to secure one (Source: blue avocado).
2. Where can I look for nonprofit jobs?
Nonprofit jobs are everywhere and are a simple search away. There are nonprofitjob boards that can be searched for on any major search engine. Job boards like foundationlist.org, foundationcenter.org, and philantrophy.com/jobs are just a taste of what boards are out there (Source: Foundation List).
There is also The Nonprofit Almanac that contains all the information needed about nonprofit organizations. It has lists of all jobs, statistics, facts, and other information needed to successfully navigate the nonprofit world (Source: Urban Institute).
3. How do I get a foundation or nonprofit job?
Nonprofit organizations hire like any other job. There is an application, background checks, screenings to find out where you will fit, and an interview process (U.S. News). Making it known why exactly you are wanting to work for a nonprofit is a good thing to bring up in an interview.
Foundation jobs are a great option if you bring thought leadership and or related subject matter experience in their area of giving or specialization. For jobs at Family Foundations it can be at time about who you know. If you know the heads of foundations or the founder for that matter, it can certainly kick start your ability to be considered for a higher level position. However, if you are willing to work for the foundation at an entry level position and work your way up, you can eventually move to a higher position as well.
Nonprofit organizations do a lot of good for communities. They provide services and expertise for people who need it the most. If you wanting to help people, a nonprofit organization is a great place to start and is as easy to get started in as any other job.
Work Cited:
Green, Alison. "Thinking About a Nonprofit Job? Here's What You Should Know." Money.usnews.com, money.usnews.com/money/blogs/outside-voices-careers/2014/03/26/thinking-about-a-nonprofit-job-heres-what-you-should-know.
"List of 24 Nonprofit Job Boards for Finding Employment!" Nonprofit Job Board | Foundation List, Ink Stained Creative, www.foundationlist.org/news/list-of-nonporift-job-boards-made-for-the-nonprofit-sector/.
Masaoka, Jan. "How to Get a Job at a Foundation." How to Get a Job at a Foundation | Blue Avocado, Blue Avocado, www.blueavocado.org/content/how-get-job-foundation.
"The Nonprofit Almanac." Urban Institute, www.urban.org/policy-centers/center-nonprofits-and-philanthropy/projects/nonprofit-almanac.