This complete guide includes actionable clear step-by-step instructions on how to hire the best executive search firm for your organization and sector. This guide is aimed at helping to educate employers and board members. In this guide it includes: (1) a list of Best Executive Search firms in the US by sector, (2) step-by-step instructions explain how to identify, select, evaluate potential recruitment partners, (3) strategy and best practices to make sure you are prepared for the process, (4) sample questions to ask firms, and (5) direct contact information for the search firms in the US-listed by sector. Whether you're about to start a search for a new executive leader part of a large board, on a small search committee or a sole proprietor making all decisions alone provides applicable tactical suggestions for you can use today to select and find the right executive search firm to work with.
STEP ONE: PRE-SEARCH PREPARATION TASKS
The first step is to collect the information search firms will require to consider the search project. Before you can start speaking with firms and vetting them you, of course, want to be fully prepared to professional and ready to hire. Following is a list of items (if possible) you should have on hand to fully educate potential executive search partners. If you prepare the following items you will be well prepared to have the introductory calls with search firms.
Documents / Information You Will Need
Past job description and/or notes about the responsibilities of the role
Job title you believe is the best fit for the role
Past salary history (if available)
A strategic plan or business plan (if available)
Organizational chart (if available)
Benefits plan (if available)
Contact information and makeup of your Search Committee

A Search Committee is the group of people who are making the decision on the hire. These are traditionally made up of executive staff part of the organization, board members and/or organizational partners)
Information You Will Be Asked / How To Prepare
Be prepared to speak to:
The size and complexity of the organization and or company
The history of the position; who was in the role and for how long
What issues occurred in the past hire and or what aspects
What you are looking for in a search firm
If you have yet formed a search committee
How large the board is for your organization/company
The overall income/budget size of your organization/company
The goals the organization has relating to the hire. For example: is the entity trying to grow; do you have any new large initiatives; new products or programs; issues that need to be fixed.
While it is helpful to share about the background you are seeking in the hire it is not required that you be able speak on behalf of entire Search Committee.
The timeline you will be selecting a search firm by
The target date to have in mind to start your new executive
The salary range and or your budget for the role
What recruiting work has been done on the opening to date
The staff size of the organization
The funding and or financial state of the organization
The culture of the staff
The mission of the company/organization
How you got involved with the company
The organizational structure
The products and or services the organization offers
STEP TWO: UNDERSTAND YOUR ROLE
It is essential to the search process your board/organization leadership start to learn about the roles and responsibilities contributing search committee members will be responsible for and ultimately volunteer to take on.  You will need to define roles to ensure a smooth start to the search and ultimate success. Therefore, understanding the duties to be assigned is advantageous search preparation. Ultimately, the executive search firm you later select will guide you through the search process but it is first up to you whom you will tap to be part of the search committee.
The Selection Committee's Role and Designation
To select an executive search firm to work with you will need to form a Selection Committee. The basic charge of a Selection Committee is to help research, interview, evaluate and identify a firm to work with. The Selection Committee traditionally selects a firm after careful review and then advises the Board and asks for formal approval to retain the selected partner. Selection Committee members may continue onto the Search Committee as deemed by the Board. The Board may also elect to form one committee to act as the Selection Committee and Search Committee.
Search Committee's Role and Designation
To launch an executive search on behalf of your organization/company you will need to form a Search Committee. The basic charge of a Search Committee is to help generate, judge, and oversee the forming of a strong pool of executive candidates, and to advise the Board of the best-qualified candidate(s) to lead the organization. All Search Committee members should play a key role in the interviewing of applicants by participating fully in committee activities, including voting.  These duties shall be accomplished in a professional and timely manner. It is best practice to always include your most influential and or vocal members of the board and or executive leadership on the search committee.  Having your organizational leaders being fully active in setting an expectation on the type of talent you want to hire, and also interviewing and selecting candidates very important. Do not fall into the trap of allowing an influential executive board member who will be vocal in the final stages of the decision-making process to be absent during the initial stages of the executive search and interview of the candidates your firm will ultimately find.  Doing so adds considerable error into the process and makes the likelihood of success significantly lower.
The Search Committee's Chairs Responsibilities
Select the Search Committee members.
Continually inform the Board of the progress in the search without breaking candidate confidentially.
Identify a point person to manage all administrative scheduling and work on behalf of the Committee if needed.
Present the finalist to the executive committee/larger Board and explain the process of how the Search Committee came to select the finalist(s), and provide a recommendation for hire.
Negotiate and determine the terms of the offer.
Maintain accountability of the Search Committee members by enforcing timelines and milestones pertinent to the executive search.
Create clear expectations that all public meetings, interviews, and candidate interactions are completed with positivity, professionalism, and confidence by the Search Committee.
Moderate accordingly and with sensitivity to ensure disagreements between Search Committee members are not noticeable to potential candidates.
Help the Search Committee members make educated strategic decisions as to whom to hire and why.
HOW TO FORM YOUR SEARCH COMMITTEE
Your committee chair should hold a position at the same level or higher than the vacant position.
Select a detail-oriented Search Committee chair that is calm, strategic, and sets a positive tone for the Search Committee.
Attempt to form a committee that is diverse in terms of experience and identity groups.
The committee should be comprised of an odd number of members. This can help eliminate the potential for a tie during final selection stages that rely on voting.
Determine whether each potential appointee has sufficient time to devote to Search Committee duties.
Ensure that the committee possesses expertise sufficient to make astute comparisons amongst applicants.
Include a variety of perspectives on the role and function of the vacant position.
It is best to aim for about 5 or 7 committee members, as it can be challenging to schedule meetings with large committees. An intimate committee also supports consistent communication, which often yields clearer agreements in the selection process.
Search Committee Goals
Successful executive searches require close working relationships among your Search Committee, staff, and your selected search consultant. Following is a list of suggested support your Search Committee should contribute to your search consultant to ensure a streamlined hiring process for your new nonprofit executive:
Envision what you require from your new executive and communicate this in detail.
Allow your search consultant to work directly with you. Avoid indirect communication through assistants or intermediaries whenever possible.
Provide timely feedback on the position description and recruitment goals for the search.
Provide the hiring history and reporting structure for the position to your selected search consultant.
Supply the names and/or applicant materials of any candidates your Search Committee identifies from other sources or from within your organization.
Reply in a prompt manner with feedback regarding your interest level in the candidates presented.
Schedule candidate interviews quickly, and after the interviews provide as much detailed feedback as reasonably possible.
Ask questions and prepare to make an employment offer.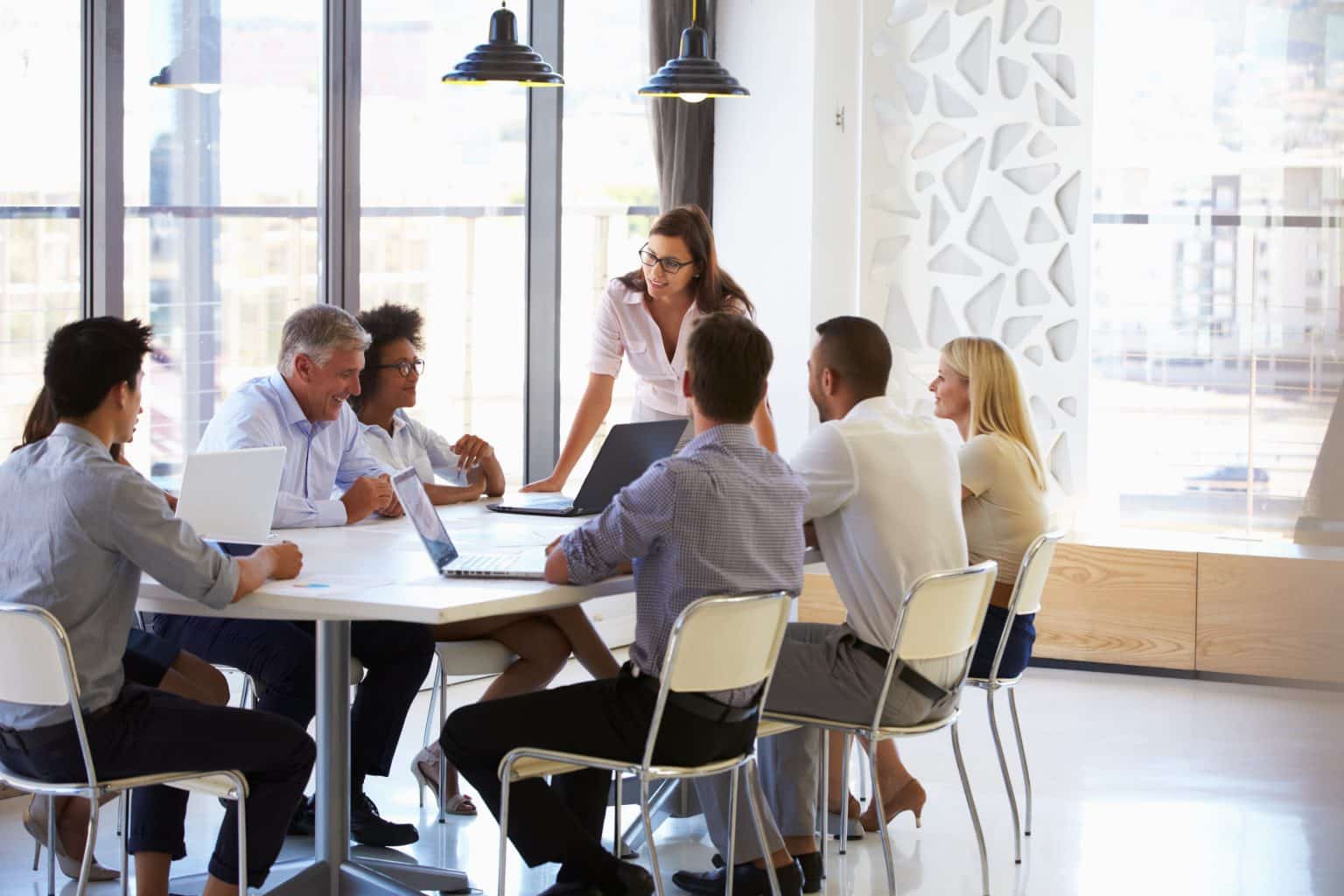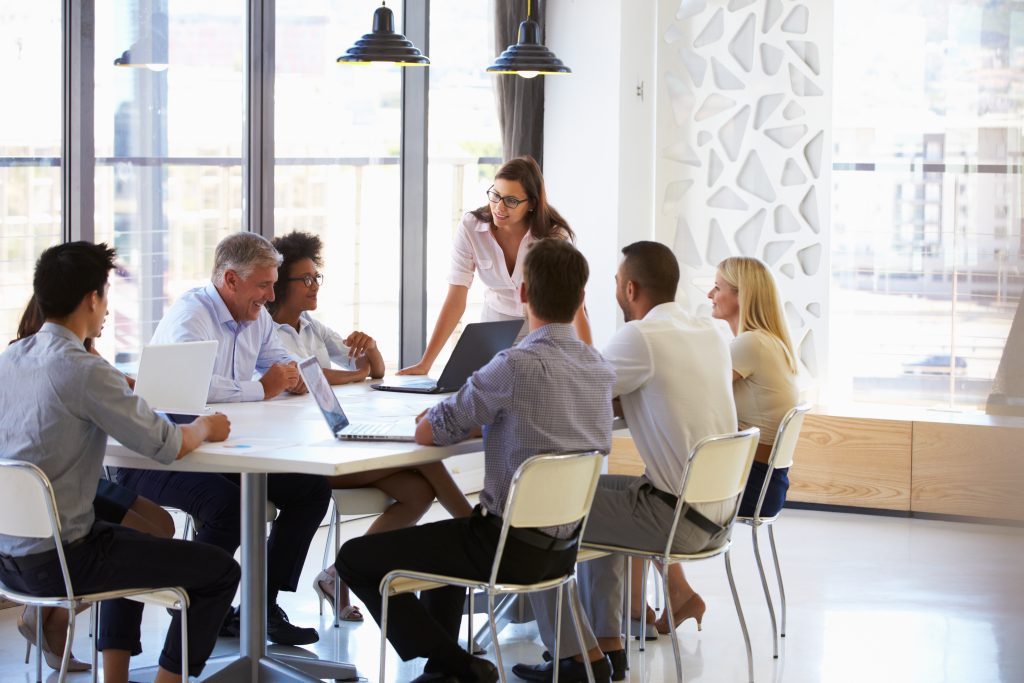 STEP THREE: IDENTIFY PROSPECTIVE SEARCH FIRM PARTNERS
Contact and review three qualified firms prior to making a decision on whom to work with. It should be your ultimate goal to select a firm that holds the industry talent you require and is also a proven specialist in your sector. Following is a list of the best firms for each sector. These are leaders in their respective fields and can save you time to find the right partner:
Nonprofit, Foundation and Association: Scion Executive Search
Aerospace: Korn Ferry
Architecture: Boyden Executive Search
Corporate/Startup: Scion Retained Search (Corporate Division)
Education: Scion Executive Search (Education Division)
Entertainment & Media: Heidrick & Struggles
Finance, Financial Services & Operations: Scion Retained Search
Government: Russell Reynolds
Human Resources, DEI & Legal : Scion Retained Search
Manufacturing & Supply Chain: JMJ Phillip
Real Estate: Korn Ferry
IT & Engineering: Scion Technical

STEP FOUR: INTERVIEW PROSPECTIVE SEARCH FIRMS
Once you have identified the best potential firms to work with you will interview them via brief forty-minute calls. During these calls meet as a committee and speak to prospective firms as a group. Try not to break up the calls individuals and report back. Doing so can create some biases and does not allow all members to build a bond with prospective firms. Also, save a few minutes between calls to talk briefly about each firm you speak with.
During the interview ask them the following questions:
Please introduce your firm and why we should work with you?
Please describe your search process?
What do you find your candidates and how do you screen them?
How do you support our success after the placement is made?
What is your overall success rate of placing the position within the search schedule?
Please describe your firm's use of technology in the search process?
What reporting do you provide during the search?
How many searches will our consultant be working on at a time?
What are your fees?
What is your search guarantee?
What expenses do you charge for?
What is your experience and approach for building diverse pipelines of talent?
Who would be the partner we would be working with?
Why should we pick your firm?
STEP FIVE: EVALUATE THE SEARCH FIRMS
During each call have each committee member score the firms from 1 to 10.  Then add all of your scores together and select the top firm to engage. To choose and evaluate the right firm pay careful attention to the questions that the firm is asking you.
Rank The Firms 1-10 On The Following Areas:
Their Proposal
Cost
Knowledge of the industry/specialization
Existing candidate network
Networking capability
Search Process
Responsiveness (how long it took them to respond/schedule)
Professionalism / Tack
History of success
Ability to build a successful/diverse candidate pool to meet your hiring needs
What To Look For In A Firm:
A strong firm will ask you questions that are designed for them to learn about the complexity of the search. It should also be clear that they did research prior to the meeting. A good search firm will already know generally the size of your staff, and also your budget size if they did their homework. Firms should be aware of the public information available about your organization or company. If they ask you the following it is a strong sign of expertise:
The size of the board
If you have formed a search committee
What have been your challenges in the past with the role
Where the organization wants to grow to strategically
How you got involved with the organization
What you are seeking in a firm
The culture of the board
The history of the position
Why your past employees have left
The culture of staff management and decision making
What you see as the most important aspects of the role
Where the organization can improve or grow
A strong partner should have been easy to schedule with. They should be responsive. How long did it take them to get back to you? It will be the same later as well. Did they listen to you? Were they understanding of your needs? Will they make a strong partner? Are they motivated to find you the best talent on the market, or are they just with a big firm? Also, make sure you understand why they are motivated to do a good job for you. Are you their largest client? How important will you be to them? Also, make sure to ask how many clients your prospective search consultant will be working with at a time. Some firms hold their searches open for up to six months so they may work on more projects at a time. This does not always net the best results.  Be aware of your needs, and also how the search firm works to evidence a strong match to meet your needs.
STEP SIX: CONTRACT WITH THE BEST SEARCH FIRM PARTNER
Once you have selected a firm, ask them to send you their engagement letter (contract) and schedule a kickoff call. The firm you select will want to have a preliminary meeting to discuss the information they need to collect and share with you what to expect in the process. You will also be able to ask questions and or share any new developments as well.  While signing the contract pay special attention to the following areas:
The total fee and how they bill for expenses.
The guarantee and what they do in the event you hire is not successful.
Specifics on whom you will be working with at the firm on the search.
How they handle travel costs for candidates and how they bill them back to you.
What deliverables they include such as a search timeline, new position description and or salary review.
What the terms are for cancelation
How responsive they are while delivering the engagement letter (contract) and how long it takes to get things done. The way they work is representative of what it will be like to work with them.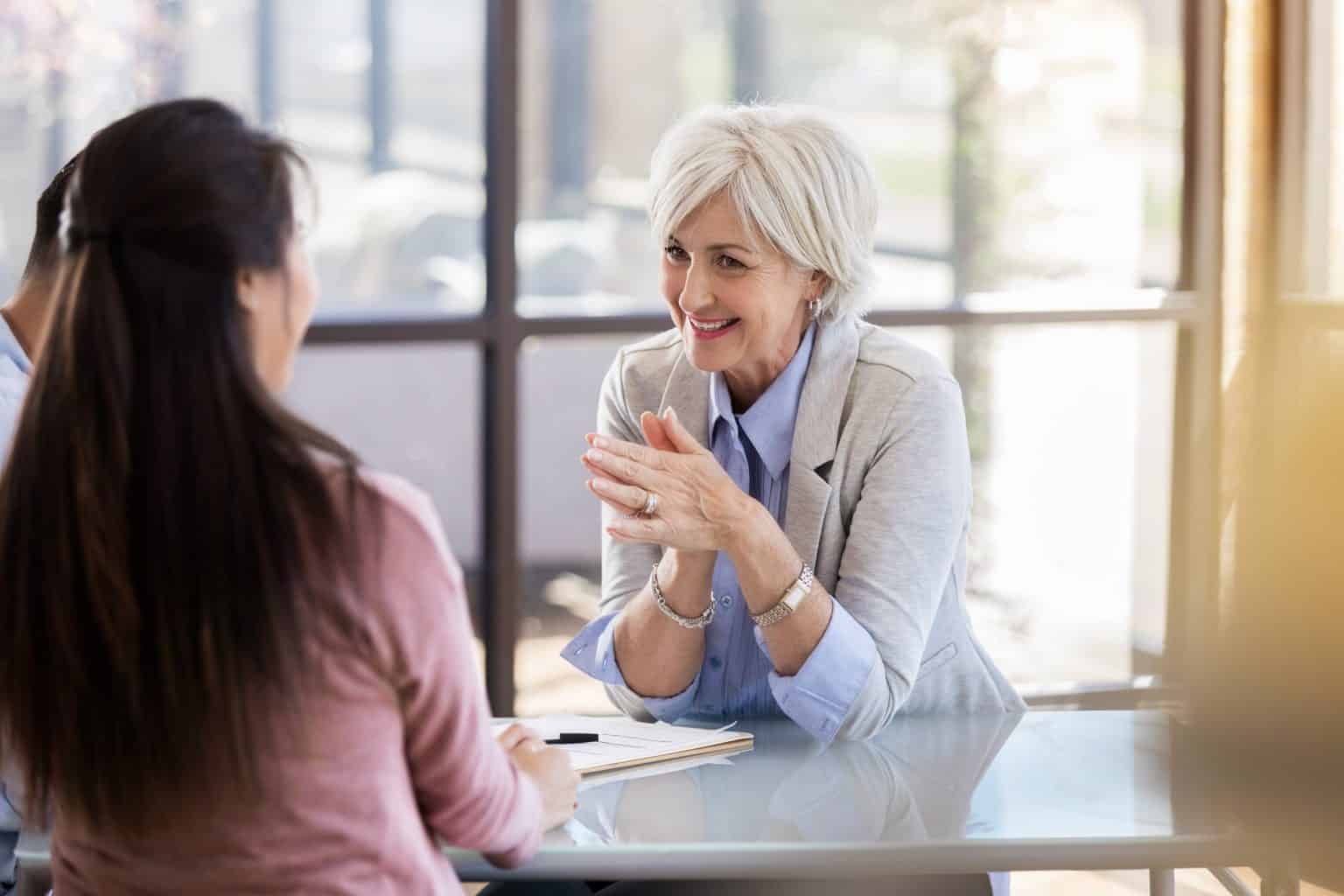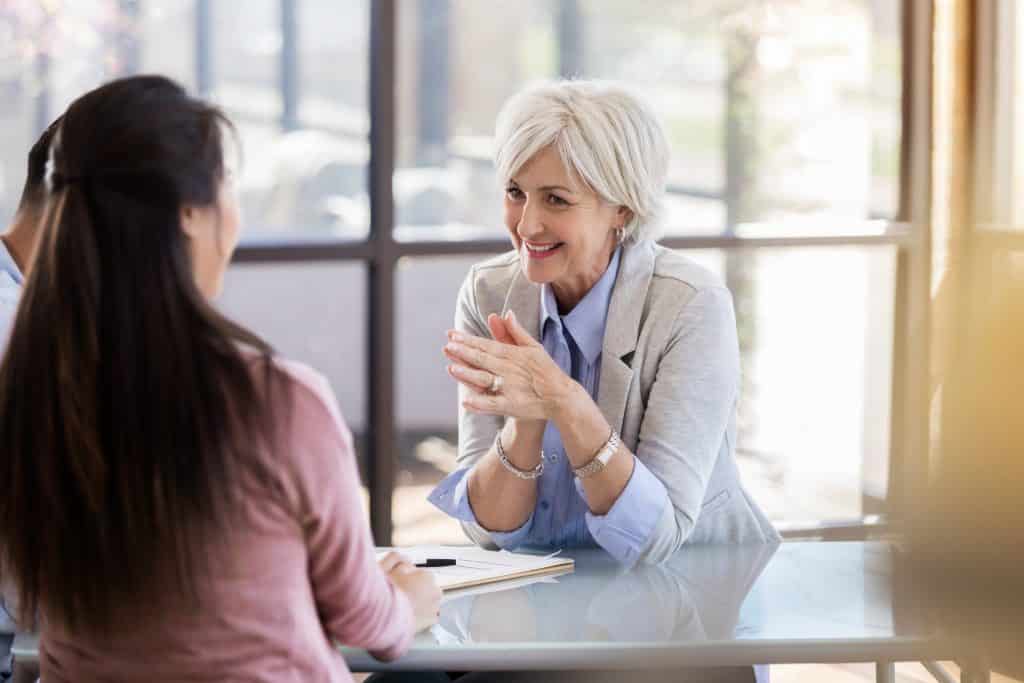 STEP SEVEN: SELECT SEARCH COMMITTEE MEMBERS AND UNDERSTAND ASSIGNED ROLES
If you have not selected what board members will on your search committee do so. It is important to have your most influential board members part of the Search Committee. There are advantages for keeping your search committee closer to five people and no more than seven.  It is best practice to include members in the Search Committee that will oversee the role.  It is also a best practice to not have staff members officially on the search committee unless you are from an educational institution, or they are making the hiring decision. A conflict of interest that always exists if when staff is able to significantly influence who is hired/will later oversee them. Even director-level executive staff will always act in their own best interest. Most executives will always select the leader that best benefits a fit for them, and not necessarily the organization.
How To Include Staff On The Search Committee
The best practice on how to include staff in the interview process (if you wish to) is to invite them to spend time with the ultimate finalist(s) in a structured environment that is lead by a search committee member. This is traditionally done over coffee or lunch. You may elect to have a partner part of your search committee but conflicts of interest may able be present. Engaging as many of your board's leadership to be on your search committee is the best path to success and a streamlined search process. The search partner you select can also help you through these decisions on whom to have on your search committee. Aspects such as confidentially and public announcement timing are also important to consider. Also remember the executive candidates are interviewing you, just as you are interviewing them. Thus, your search committee members should be positive representations of your organization and be able to attract talent while also carefully evaluating the executives. Choose carefully whom to have on your search committee and also make sure your executive board leaders are part of the process of selecting who should be a finalist.
STEP EIGHT: FOLLOW THE LEAD OF THE SELECTED SEARCH FIRM AND TRUST THEY WILL DELIVER
Once you have engaged your selected firm it is equally important to believe in the work they are doing and be an advocate for the decision to use an outside firm. Trust they are working to help you and assist them in leveraging your organization's resources and knowledge to empower your search consultant. You can share the following advantages your organization/company receives from utilizing an outside partner.
The Benefits of Using an Executive Search Firm
Professional search leadership. Use of an expert that leads this work on a daily basis is the only way to best safeguard the process you run will be successful. The continual exposure of screening and recruiting executive candidates makes using a firm highly effective at retaining and judging talent a wise decision. Generally speaking, most boards and organizations do not have the time, the interest, or resources required to uncover the number of candidates necessary to form a fully effective candidate pool of leaders to choose from.
Access to untapped top-notch executive talent and an expanding network. It the job of your search consultant to connect your organization/company to exceptional talent, and help make the process of adopting organizational change easier on your staff, funders, board members, and partners. Search experts offer the ability to strategically target local, national, and or global talent to meet the needs of your organization in any industry.
Objectivity. It can be very difficult for any organization to detect inadequacies. Organizations and foundations generally have a difficult time gauging what may be missing in their search strategy, job description, candidate pools, salary, benefits package, nor generally can be fully objective.  Many conflicts of interest will exist without an objective partner to help you. Search partners offer exceptional objectivity and can inform your hiring committee as needed of industry trends, the market, and offer a non-biased outlook on executive candidates, their strengths, and shortcomings
Confidentiality. Executive search firms thrive on the practice of confidentiality in dealings with their clients and executive candidates. In every executive search, there are many connections that require varying degrees of confidentiality. Without this practice, they would not be able to connect as many passive executive job seekers to new opportunities on a daily basis
Guaranteed success. Executive search firms are experts at matching candidate talents, motivations, and passion to your organization's area of work and for focus. They also guarantee their work traditionally for one year for c-level positions and stay in touch with you after the hire is made to make sure the client and the partner are satisfied and help to solve any deficiencies.