We Connect Nonprofit Job Seekers And Wonderful Causes To Help Create Greater Impact!
Foundation List is an active community of foundation and nonprofit job seekers and socially conscious employers seeking to hire new staff. Post a job today to gain access to our vast nonprofit focused job seekers and gain valuable exposure for your opening and organization/foundation. Select from featuring your important job opening, mission/focus, and or simply post a job quickly and easily. Plus, each and every posting with Foundation List brings with it powerful foundation Job Syndication to help you get the word out nationally into many local, national, and social job seeking communities.
Syndication frequency and locations include inclusion where possible to:
Foundationlist.org, Foundationlist.com
ZipRecruiter
Google For Jobs
Whatjobs
Other boards who aggregate from above
Twitter Social Post
Facebook Social Post
LinkedIn Social Post
Google search results from public searching of your job listing across the net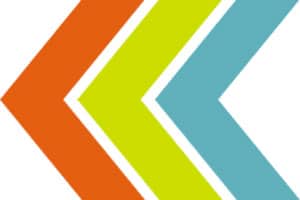 Post a nonprofit job and receive:
Foundation List exclusive job seekers  +  Exposure for your nonprofit/foundation opening  +  job syndication and social media opportunities. 
Now go ahead and list a job!

Foundation List is a job board specifically for foundation, nonprofit, association and education job opportunities. It is our mission to connect national, global, and international nonprofits and social causes to passionate mission-minded nonprofit job seekers.
Our nonprofit jobs and forums are a community focused service exclusively made for nonprofit organizations and foundations seeking new staff, interns or Board Members. As a social venue (and job board made just for nonprofits) we help to make available employment opportunities, share information and news about the /nonprofit foundation sector, and offer a public platform (called the Foundation Forum) where individuals may discuss industry and foundation trends, challenges, questions, and network with other current foundation staff or interested professionals.
Foundation List was founded in 2014 by Human Resources executives from the nonprofit sector.  It is our mission to help nonprofits and job seekers while doing good for local, national and international communities. We welcome your staff to contact us if you have news to share or events that are of particular interest to our readers. It is with great pride that we service and help the Foundation sector and nonprofits alike. We welcome your feedback. Learn more.