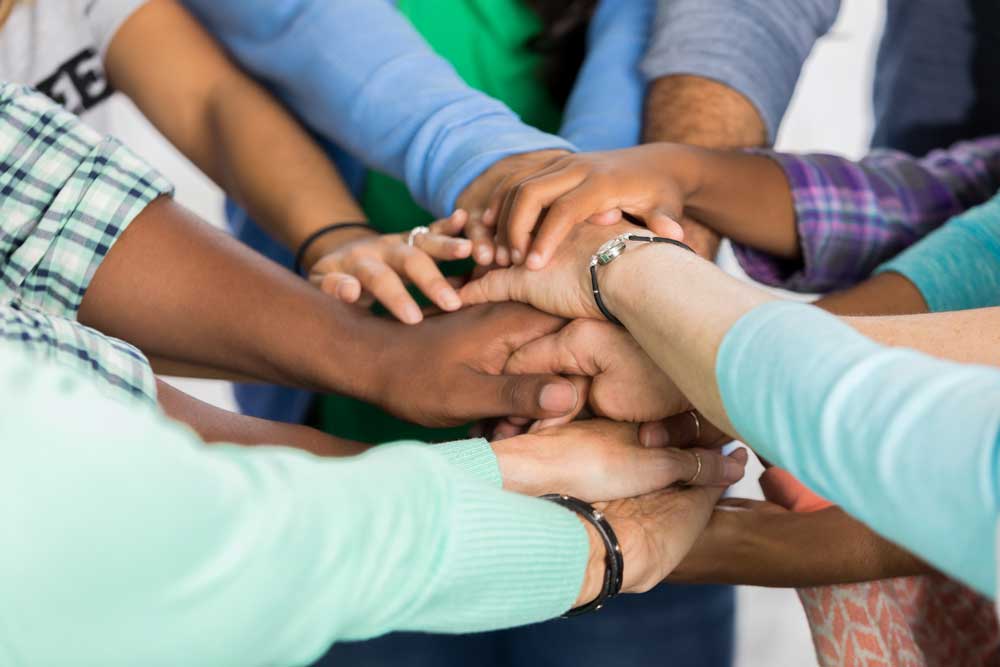 Ten Not To Be Missed Nonprofit Events and Conferences In 2019:
There are many nonprofit organizations out there, encompassing many industries and
sectors. With so much diversity in the types of nonprofits, there are, networking can be a
difficult and time-consuming aspect of the business. If you are looking for ways of
spreading your message, discovering new theories or methods for optimizing your nonprofit,
or maybe even finding like-minded individuals through networking events, here are
some of the best events you can choose from. In this article, we will be listing the top 10
conferences and networking events happening in 2019 that concentrate on nonprofits.
So mark your calendars for these varied and exciting events.
1: The 2019 Nonprofit Organizations Literacy Workshop:
(https://www.philanthropysouthwest.org/events/2019-nonprofit-organizations-institute)
Happening in Austin, TX these informative few days will host a number of expert speakers and will give a great chance
for networking. This year the conference will be focusing on the important issues that face
both private foundations and charitable organizations. One aspect of this year's
conference that might be of interest are the "Audit Workshops". These sessions will offer
small groups the opportunity to learn and ask questions from experts.
2: Princeton Community Works
(http://www.princetoncommunityworks.org)
Aimed as an educational conference for non-profit boards, staff and volunteers, this event
will host workshops and networking events, ensuring an interesting and memorable time.
The aim of Princeton Community Works is to bring people together from all areas of nonprofits
in order to meet, discover new knowledge and skills, and to increase awareness of
the community. Held at the prestigious Princeton University's Frist Campus Center.
3: Washington Nonprofit Conference:
(https://dc.nonprofitfederation.org)
Happening in February 2020. Attending this event will help in your non-profits marketing, as well as
fundraising. The conference promises to attract hundreds from the non-profit world and will
be an excellent chance for networking. Attending this amazing two-day event will help you
discover new ideas for fundraising, share your marketing solutions and meet likeminded
people.
4: Cause Camp:
This excellent conference is held in March 2020. This
regularly held event boasts that it is like no other conference you will attend. With an
excellent line-up of guest speakers, this is certainly one event to mark in the calendar.
This event it aiming high, they truly want to expand minds and push peoples notions of
what is possible within the non-profit world. Through education and inspiration, Cause
Camp could be a life-changing experience and could help you change the way you not
only do business but view the entire industry.
5: The Nonprofit Technology Conference:
Happening between April 13th – 15th in Portland, Oregon, this Conference is geared towards
the technology industry and will certainly be a memorable one with a selection of
seminars and networking events. This is surely an event not to be missed. If you are
within the technology non-profit world, attending this event will give you the opportunity to
experience of the most unique cities in the world.
6: The Nonprofit Talent and Cultural Summit:
(http://www.nonprofittalentsummit.com)
With excellent networking events and guest speakers, this will be a worthwhile summit to
note down. Happening in DC from the 18th-20th April
2019. The Nonprofit Talent & Culture Summit is aimed at solving many of the problems
the non-profit world is facing. From finding the talent that will take your organization
forward, to diversity and leadership; this event, through informative talks, aims to address
these topics and a whole lot more.
7: Council On Foundations – GEO National Conference:
(https://www.cof.org/leading-together-2019)
GEO's national conference his being held in Maimi, from Monday 30th
April 29th to May 2nd. Geared up for helping people with grant-making; the
conference hosts a range of seminars and networking events. GEO's National Conference
is an important event to attend and will be a great opportunity to make connections with
like-minded people, as well as the chance to gain new ideas and ask important questions.
Attending this event can only be a benefit to your non-profit.
8: Net Impact:
Annual conference is a fairly know conference that is a go-to staple to consider attending. The conference is a national career-related event will be held in Detroit from the 24th to the 26th of October. There you may:
Network with innovative impact leaders.
Immerse yourself in inspirational ideas.
Explore cutting-edge trends & what's next.
Learn what your peers are doing.
9: AMA Nonprofit Marketing Conference – Higher Ed:
(2019 Symposium for the Marketing of Higher Education)
Connect with more than 1,200 of your higher ed peers to hear best practices, work through shared challenges and discover fresh ways to engage your audiences. This is being held N0v. 11th to the 13th in Las Vegas, NV.
10: The 2019 Nonprofit Innovation & Optimization Summit:
Happening in Denver, CO on September 24th-25th, this event
hosts a number of interesting speakers discussing the latest in fundraising research and
more. Having being going since 2016, The Nonprofit Innovation & Optimization Summit
has become a successful event with a community forming around it, all with the aim of
learning and improving their fundraising. This simple goal of raising money for important
issues is an important aspect and will ensure this summit is a must-attend event.